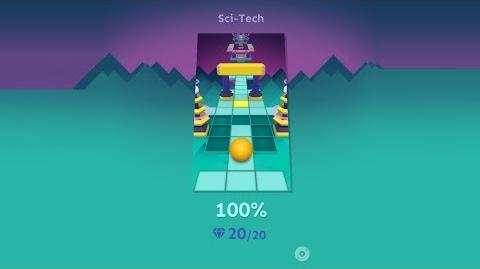 Level 7 was a level added in update 1.1.5 and the second level added in an update, coming after Level 6. Two of the themes in this level, Laser and Neon Laser, look very similar but are different.
Trivia
Level 9 and Level 7 Is the only green Ball
When this level was released, it had an effect making it look like it was on a CRT TV. This was removed.
Green Tech only appears on qualities high and medium.