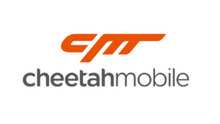 CheetahMobile is a company that makes mobile apps such as
Rolling Sky
and other similar games such as Dancing Line and other games. CheetahMobile displays their logo on their apps when you open them (logo displayed on right). It includes a large, orange "CM" that resembles a Cheetah to stand for CheetahMobile. If you look at a game CheetahMobile created in the App Store, you can see CheetahMobile's full name, which is "Cheetah Technology Corporation."
Cheetah Mobile is also responsible for creating other games like Piano Tiles 2, Dancing Line, etc.
Partnerships
Edit
Ad blocker interference detected!
Wikia is a free-to-use site that makes money from advertising. We have a modified experience for viewers using ad blockers

Wikia is not accessible if you've made further modifications. Remove the custom ad blocker rule(s) and the page will load as expected.